Pinnacle 3 happening on Feb 24th - 26th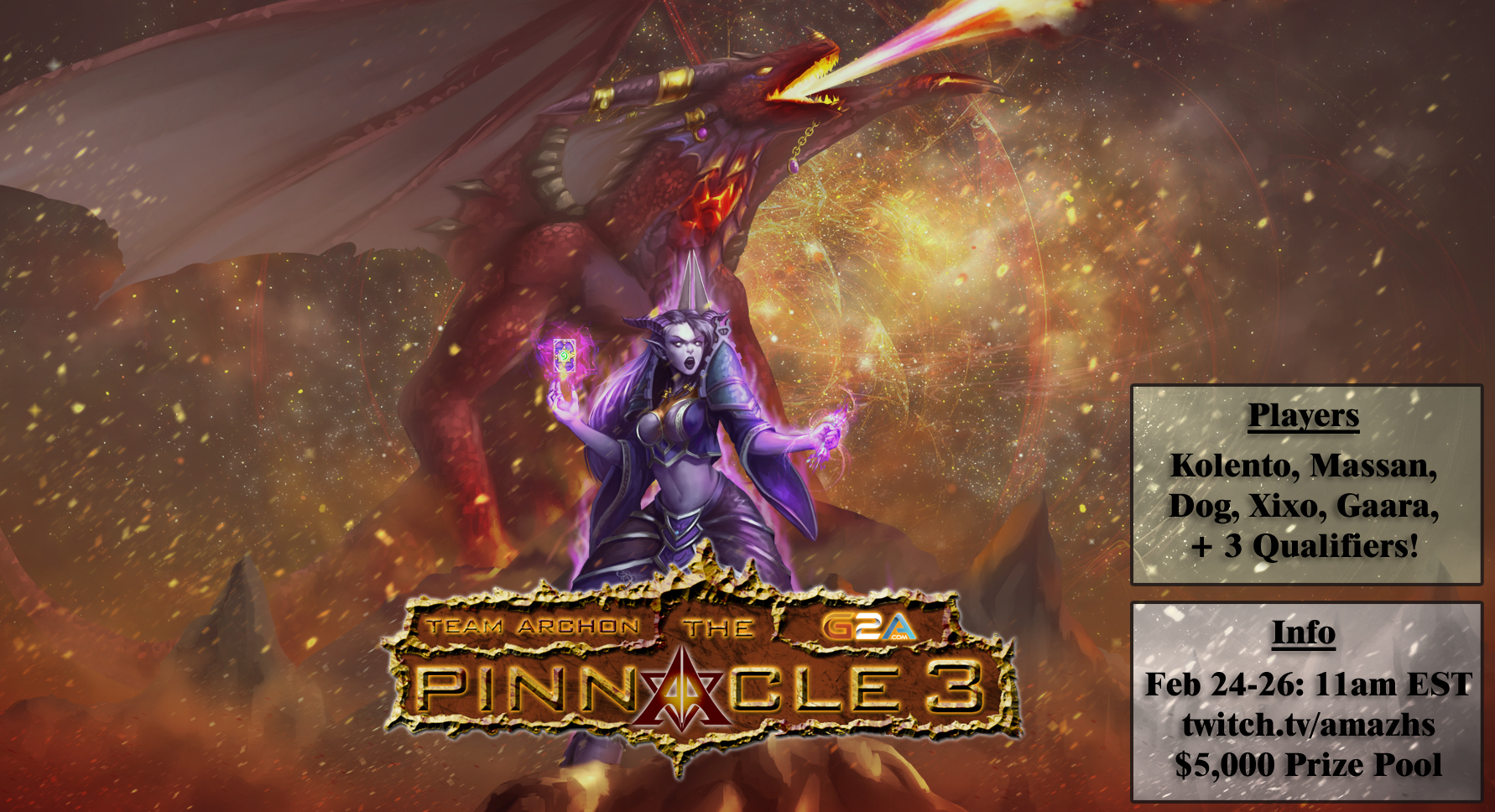 Team Archon presents you the third iteration of The Pinnacle tournament, this time with invited players like our very own Sebastian "Xixo" Bentert, Cloud 9's Kolento, Tempo Storm's Gaara, TSM's Massan and Complexity's Dog.
These five invitees will compete with the three qualified players Forsen, Ekop and Faramir for a total prize pool of $5,000 in the usual Best-of 5, 1 Coup format that Amaz introduced with the first Pinnacle tournament. The event will be played on February 24th - 26th, starting at 11am EST on Amaz' twitch channel right here: twitch.tv/amazhs
Let's take a look at the two groups for the main event: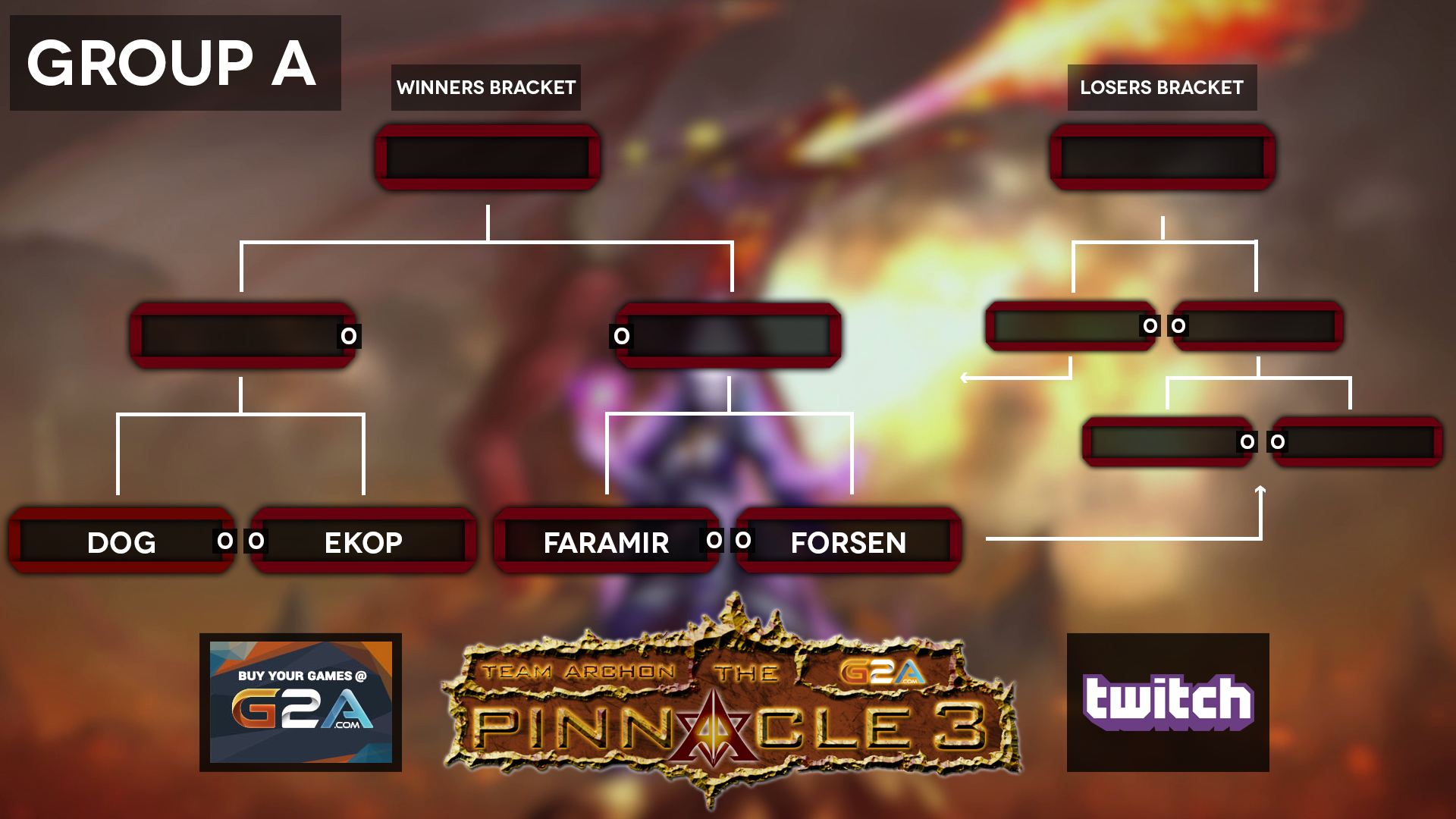 Group A consists of Dog vs Ekop and Faramir vs Forsen, which make for some interesting games.
Dog is a name not yet recognized by many people, but he's a great player and very educational on his stream, on the other hand Ekop has been in the scene since the beginning and even though some people don't want to acknowledge it, he is a skilled AND successful player. It will be interesting to see if the "oldschooler" Ekop or the new Dog on the block will advance in the winners bracket.
Faramir vs Forsen is another great matchup, Faramir has been doing really well lately, taking some of tournament wins home to good old Germany, while Forsen, similar to Ekop, is pretty "oldschool" himself in this game of Hearthstone. Although Forsen hasn't had his big tournament win yet, he is a skilled player and often surprises people with interesting decks or plays, so it's hard to tell what kind of aces he has up his sleeves.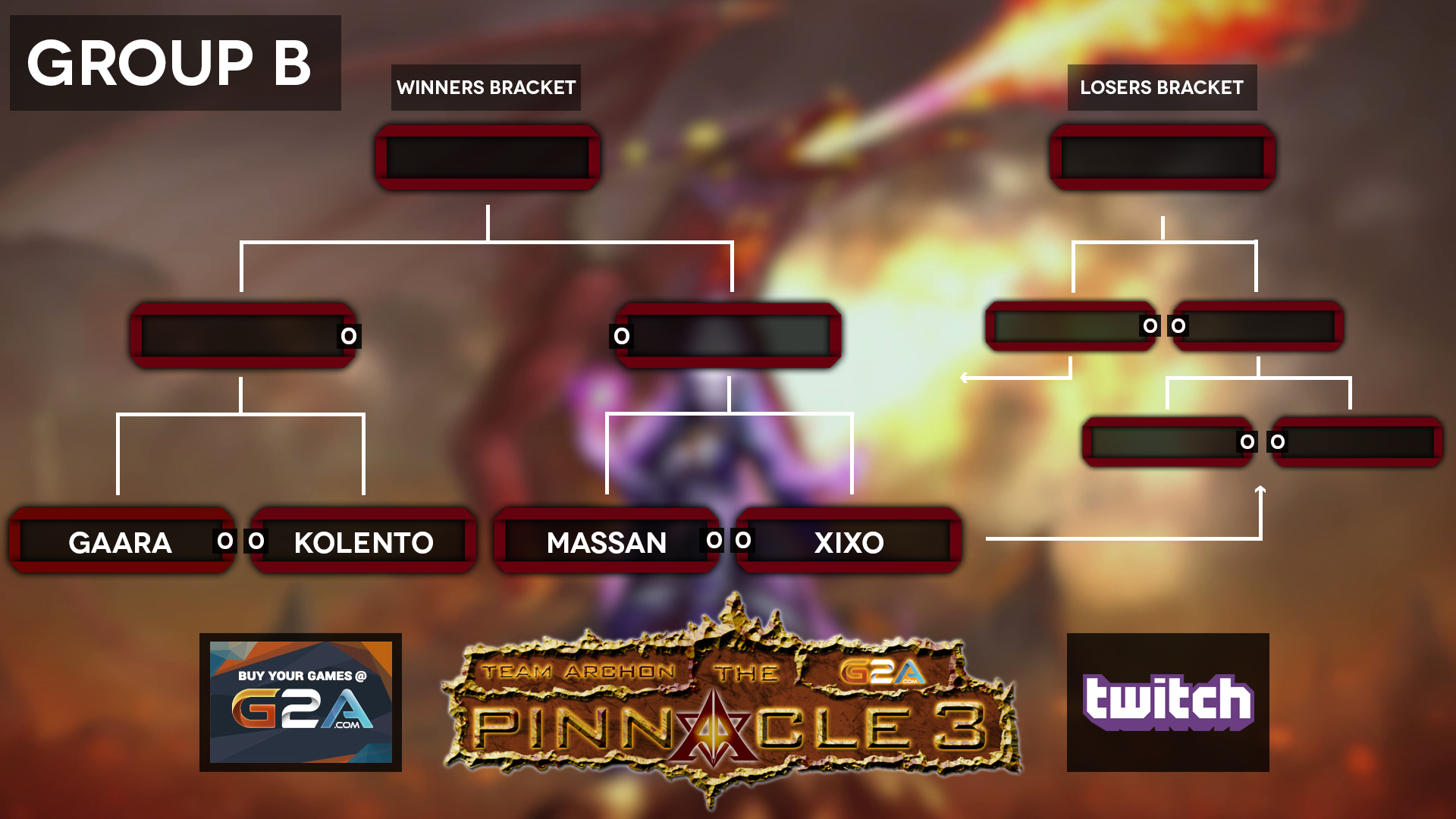 Group B is just as stacked as Group A, maybe even more so, since both Gaara and Kolento are some of the most successful players of last year. It has been kind of silent around Gaara lately and Kolento just got back up from his slump back in the early days of the GvG expansion, so this will be a very interesting match to watch.
Both of these players are skilled deckbuilders and especially Gaara likes to experiment with seemingly strange choices in his deck, while Kolento is known for making very few mistakes, even among the pro scene.
We can't end here of course, since Archon Xixo, one of the strongest ladder players and master of qualifier tournaments is facing Massan, who came back from military training not too long ago and has since began to play and stream Hearthstone a lot.
Both players are strong and while Xixo has been doing really well lately, it's hard to tell how well Massan is doing right now, so this matchup could go either way!
We wish all players the best of luck and hope the viewers will enjoy a high profile Hearthstone tournament!
All that is left to say is: Let the games begin!
---
Before the main tournament, 16 players competed in a qualifier tournament for the three remaining spots in the main event, including Archon Nadia, Kitkatz, Trump, Sjow as well as lesser known players like PurpleDrank or Justsaiyan. Although the qualifier was only streamed by some of the players themselves (BIG thank you for this, guys!), it was stacked with highly skilled players, which guaranteed a high level competition and three additional skilled players for the main event!
Let's take a look at all the players involved in the Pinnacle 3:
Invited players
Xixo
Gaara
Kolento
Dog
Massan
Qualifier winners
Forsen
Ekop
Faramir
Players in the Qualifier http://challonge.com/pinnaclethree
DeerNadia
Kitkatz
Trump
Chakki
JustSaiyan
Deathstar
PurpleDrank
Faramir
Ek0p
Lothar
Gnimsh
Thijs
Forsen
Alesh
Greensheep